Migration to other countries has become a part of life for people who would like to prosper. They are in search of better living conditions. Migration has become necessary by many ways in search of better education, lucrative careers, and prospering business and of course to join the family. Migration watch UK has found that Indian and Romanian workers are 9 times better off when they are in UK and the country is twice as attractive for them as it is for workers from Poland.
Immigration to UK is one of the different ways to find a better future. Whether it is for education or for career advancement, United Kingdom has its own attraction. People with high skills are always welcomed by the country. The country also welcome migration whenever there is a shortage of skills or if there is any requirement of new skills. The list of skills required is notified by the government ant is put in the website of the immigration department. This will ensure transparency and accessibility to the people who would like to migrate to UK. The rules and regulations are also made available to the public. Read More
Canada has grown-up into an information-based country with world-class control, corporations and culture. Canada prides itself on its eye-catching natural attractions and huge open spaces and is one of the world's Healthiest nations with its high income.  In this country you can enjoy its high standard of living and its infrastructure. Here you can see a highly educated and skilled labour, a world-class educational system available. Canada also prides itself on the availability of excellent social services.
Canada is an extremely pluralised, multicultural society always in need of the skills, talents and enthusiasm. Canada is home to immigrants from all over the world. This country attracts people from all over the world who want to migrate and live there. Immigrants are attracted to this beautiful country as it promises stability, prosperity and peace.
Although many countries are tightening their immigration procedures, immigration to Canada has remained steady. Canada remains committed to its immigration program, constantly reviewing and implementing new ideas and policies to ensure that the process is not only fair, but efficient. In a recent proposal by Citizenship and Immigration, Canadian government is expected to fast-track people from countries. Read More
Tourist visa is an authorization of the designated country/countries of destination within the Schengen Area issued to the citizens of countries that have mandatory visa requirements from the Schengen Zone with the sole purpose of traveling in the designated Schengen country/countries for pleasure or on a visit to their relatives living in the Schengen Zone. The holder of this type of visa is not required to have the citizenship of the designated country in order to spend time with their relatives or visiting the designated Schengen country however such an authorization has its limitations as well.
f you plan to travel to Germany and Europe, to visit relatives, participate in a summer school or work seminar then Schengen visa is the way to travel in Germany and all the European states that are part of the Schengen agreement.
With the Schengen agreement countries in Europe decided to gradually abolish border controls, and make movement of people much easier.
With a Schengen visa you can travel and stay not only in Germany, but all 26 countries that participate in the Schengen Agreement for a period of up to 90 days: Click here To know more.
This programme first came into play in April 2001 and is meant to aid
cultural and education exchanges between HK and those nations who take part on a bi-lateral basis.
Participants in the Hong Kong Working Holiday Scheme are not permitted to engage in permanent employment and should not work for the same employer for more than six months (for participants from the Republic of Korea) or three months (for participants from Australia, Canada, Germany, Ireland, Japan and New Zealand) during their visit in the Hong Kong SAR.
Participants from Australia, Canada, Germany, Japan, the Republic of Korea and New Zealand may also enrol in study or training course(s) during their time under the programme.
The Scheme permits younger people (between 18 and 30) to make an application for a Working Holiday Hong Kong Work Visa which enables them to remain in the Hong Kong SAR for a maximum vacation period of one year. During their stay, the Working Holiday Visa holder can take up short term work for a period of less than 3 months with any one employer and can study for a fixed duration. Read More
Great news for prospective immigrants to Canada as the Federal Government of Canada has announced that they plan to accept 300,000 Canadian permanent residents in 2017. This number is 50,000 more than in the last year and the majority of candidates will be selected from the economic immigration programs. Citizenship Immigration Canada is also aiming to approve 172,500 applicants and their accompanying family members under the economic class immigration programs such as Canada Express Entry, Quebec Skilled Worker, and the various Canadian Provincial Nomination Programs.
Canada is an advanced country that is a top destination for people from around the world possessing key factors that attract immigrants such as the developed infrastructure, low crime and unemployment rate, cultural diversity, and favorable immigration policies. However, moving to Canada will be even more significant in 2017 and here are the five top reasons why this is the case.
On January 4, 2017, Immigration, Refugees and Citizenship Canada (IRCC) issued 2,902 Invitations to Apply (ITAs) for permanent immigration to Canada. This is the largest ever draw since the Express Entry system was launched in January, 2015.
ITAs were issued to candidates in the Express Entry pool with a Comprehensive Ranking System (CRS) score of 468 or above. This represents the first time the required minimum CRS score has dropped below 470 since April 20, 2016, when the minimum required CRS score was also 468. Consequently, the draws continue to follow predictions made following November's improvements to certain Express Entry and CRS criteria, that the number of ITAs will rise and the required CRS score will decrease.
Candidates who received an ITA in the January 4 draw are now in a position to submit an application for Canadian permanent residence to IRCC.
Individuals who wish to apply for Canadian permanent residence through the Federal Skilled Worker Class (FSWC), Federal Skilled Trades Class (FTSC), or Canadian Experience Class (CEC), are first required to enter the Express Entry pool. Upon entering the pool, they are assigned a CRS score based on factors including civil status information, education, work experience, language ability, and other criteria. Candidates are ranked in the pool according to their CRS score, and IRCC periodically conducts draws to invite the highest-ranking candidates to submit an application.
24TH EXPRESS ENTRY DRAW- WILL THE POSITIVE DRAW TRENDS CONTINUE TO INVITE HUGE NUMBER OF APPLICANTS?

With record number of invitations in the last two draws, expectations from the upcoming express entry draws have increased drastically. The candidates with qualifying marks 450-470 are now fancying their chances of getting ITA (Invitation to apply) from IRCC (Immigration Refugee and Citizenship Canada).
Let's take a look at the trends in previous EE Draws to understand the future impact of the same.
Draw Trends in last few draws
The draw trends have been exceptionally positive in last few draws. There is a consistent rise observed in the Canadian PR invitations vide last few express entry draws. In 22nd draw of 2016, highest number of Canadian PR invitations (i.e. 1804) sent to the candidates. However, the record couldn't be maintained for a long as in the very next draw IRCC invited 2080 candidates to apply for permanent residency visa in Canada. It was the highest ever PR invitations issued by IRCC. This was become possible due to significant fall in the qualifying marks or CRS (Comprehensive Ranking System) score requirement from IRCC.
What are the expectations from 24th draw of Express Entry?
Well, the 24th EE draw is expected to continue the ongoing trend, i.e. the qualifying marks may either be stable around 470 mark or it will reduce further to invite more number of immigrants in the next draw of express entry system.
There are obvious reasons to believe that as well. As we are heading towards the end of year 2016, IRCC has the pressure of meeting its yearly immigration target. And to achieve the same, it is likely to reduce the qualifying marks in upcoming draws, so that more and more applicants can be invited for to apply for the PR in Canada.
Why you must apply in Express Entry system now?
If you are planning to move to Canada for a long time, this is the time you must take a concrete step and register yourself in the express entry system. If you create your profile on express entry now and achieve the good CRS score, you have every chance of securing the ITA for PR Visa from Immigration Refugee and Citizenship Canada. So, get your immigration file prepared now with coordination with a reliable immigration expert or Visa consultant and register fast on the popular express entry system of Canada immigration.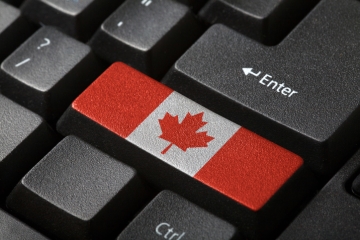 Immigration, Refugees and Citizenship Canada (IRCC) has advised Express Entry candidates for immigration to Canada who believe they may be affected by recent changes to the system to log in to their online account and answer new questions that have been added. By doing so, affected candidates may be awarded additional points under the Comprehensive Ranking System (CRS).
IRCC also notes that 'Not everyone will be affected by the changes to the Express Entry system. If you think you are not affected, there is nothing you need to do.'
Earlier this month, IRCC outlined a number of improvements to the CRS. These improvements came into force on November 19, 2016.
These changes include the awarding of points for certain job offers made to workers in Canada who do not have a Labour Market Impact Assessment (LMIA), additional points for candidates with a Canadian education, and an extension on the validity of Invitations to Apply (ITAs) for permanent residence. (To learn about these changes in more detail, read this article on changes to the Express Entry CRS published on CICNews.com.)
IRCC added that invitation rounds (draws) will begin again in the coming weeks. This will give those affected by the changes time to update their Express Entry profile.
All CRS scores will be updated before the next draw/invitation round.
Candidates in the Express Entry pool, as well as individuals thinking of creating an Express Entry profile, can use the new and improved CRS Calculator to find out what their score would be under the new points system.
To find out if you are eligible to immigrate to Canada permanently, fill out a free online assessment form.
The largest Express Entry draw of all time has taken place, with 2,080 candidates in the pool receiving an Invitation to Apply (ITA) for Canadian permanent residence on November 2, 2016. This is the first time in which the number of ITAs issued in any one draw has surpassed the two thousand mark, and draw sizes are now nearly three times what they were through the summer months. Moreover, the Comprehensive Ranking System (CRS) cut-off mark continues to go down; the latest draw required candidates to have 472 or more CRS points in order to receive an ITA.
Individuals who received an ITA in the November 2 draw may now submit an application for permanent residence to the federal government. After receiving an ITA, recipients have 60 days to submit an application. The government aims to process complete submitted applications within six months. Principal applicants may also include their accompanying spouse or common-law partner, as well as any dependent children, on their application.The latest positive Express Entry news follows two days after the government of Canada released its 2017 Immigration Plan. This plan outlines the government's strategy to bring in more economic immigrants next year, particularly through the immigration programs that are managed through Express Entry, namely the Canada Federal Skilled Class, the Canada Federal Skilled Trades Class, and the Canadian Experience Class.
In an a detailed article published earlier this week that provided further details of this plan, CICNews.com states that: 'Together, up to 75,300 new immigrants will land in Canada through one of these programs in 2017. This includes applicants who applied prior to the launch of Express Entry and whose applications remain in the inventory of applications that have not yet been processed to completion. Last year, the government set an upper target range of 59,000 for these programs. Moreover, the inventory of applications submitted before 2015 was larger at that time. Consequently, the number of people to be invited to apply for Canadian permanent residence through Express Entry in 2017 is expected to go up considerably.'
Saskatchewan's International Skilled Worker – Occupations In-Demand Immigration Category Reopens for 500 New Applications
A popular immigration category in Saskatchewan is accepting 500 new applications as of the morning of October 4, 2016. TheInternational Skilled Worker – Occupations In-Demand sub-category of the Saskatchewan Immigrant Nominee Program (SINP) allows skilled workers with experience in an in-demand occupation in Saskatchewan to make an application for a provincial nomination certificate, which may then be followed by an application for Canadian permanent residence. Applicants do not require a job offer in order to make an application.
This SINP sub-category has reopened on a number of occasions in 2016, most recently on August 30, when the application intake cap was filled within a couple of days.
Among other eligibility requirements, applicants must be highly-skilled in an in-demand occupation in the province. The current list contains 21 occupations across a range of industries, notably in engineering, trades, agriculture, health care, and IT. A full list of in-demand occupations may be found below.
'Mon projet Québec' Reaches Intake Cap within Hours of Opening ..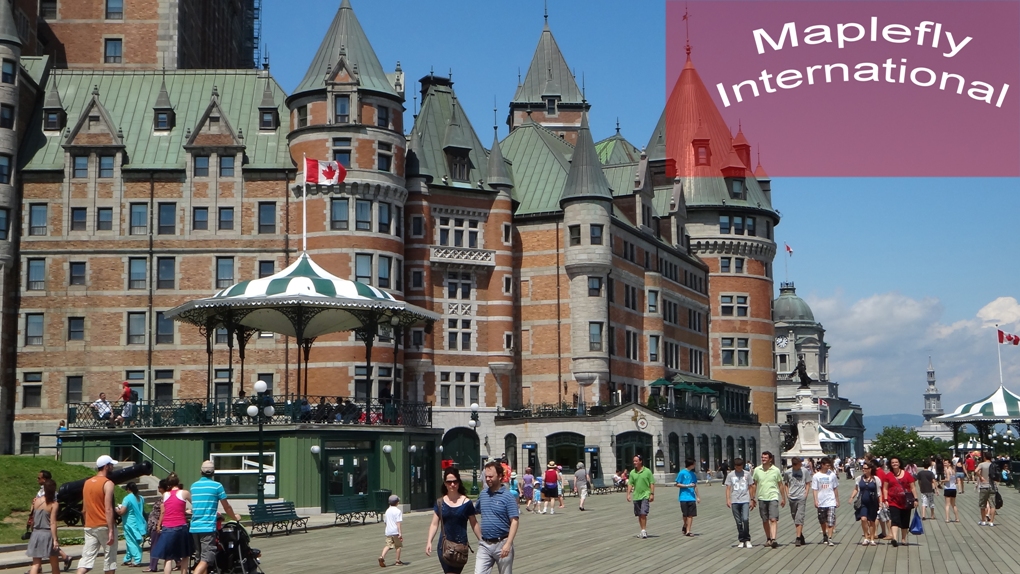 The online immigration application management system used by the government of Quebec for its Quebec Skilled Worker Program (QSWP), has reached its maximum number of 5,000 applications submitted within hours. The intake period, which began at 8:30 a.m. this morning (Montreal time), closed at 12:58 p.m. this afternoon.
Interested candidates who do not yet have  a  account may create one as of June 20, 2016. These candidates will be able to submit an application during a second intake period later in 2016, the exact dates of which are expected to be announced shortly. During this second intake period, Quebec will receive an additional 5,000 applications.
The announcement that an additional 5,000 applications will be received by Quebec later in the year is likely to be well received by candidates who have already created a Mon projet Québec account, as the previous schedule quota prior to today's intake period was set at 2,800 applications to be accepted.
Note that candidates who have a job offer validated by the (the Quebec government department overseeing immigration to the province) and those who are temporary residents of Quebec and are authorized to submit an application for a CSQ are not affected by the closure of this intake period. These candidates are welcome to submit their application at any time.
Latest Express Entry Draw for Canadian Immigration Sees Slight Decrease in CRS Point Requirement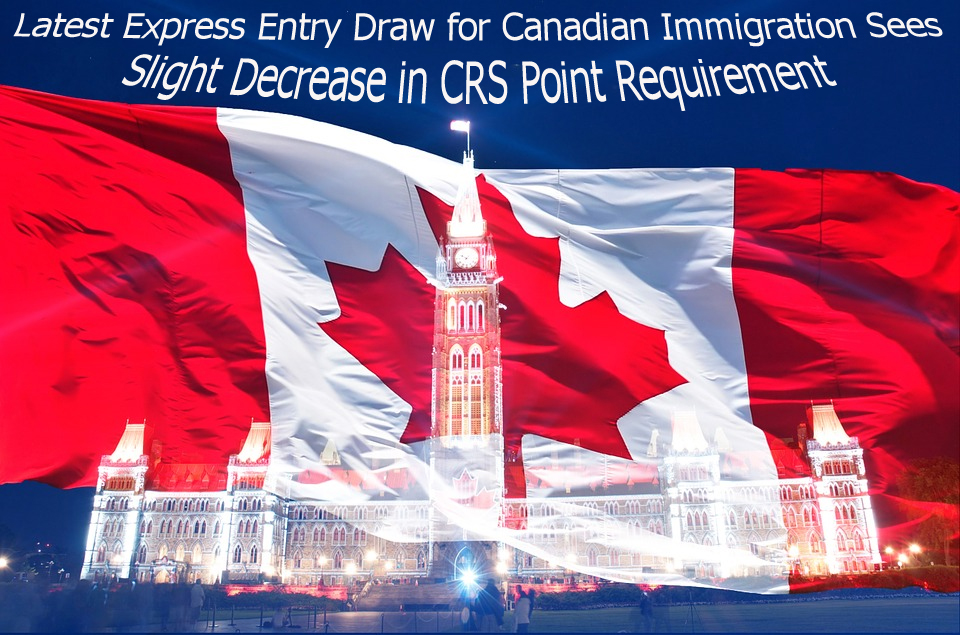 The number of Comprehensive Ranking System (CRS) points required for candidates in the Express Entry pool to be issued an Invitation to Apply (ITA) for Canadian permanent residence has decreased by one point in the latest draw, the twelfth to take place so far this year. A total of 762 candidates were issued an ITA on June 1, 2016, with the CRS point requirement set at 483.
The previous draw, which took place on May 18, required candidates to have 484 points in order to be invited to apply.
Candidates who have been issued an ITA are now in a position to submit an application for Canadian permanent residence. Accompanying family members, including spouses or common-law partners as well as dependent children, may also come to Canada along with the principal applicant.
Express Entry
Express Entry is Canada's immigration management system for the federal economic immigration programs, namely: Federal Skilled Worker, Federal Skilled Trades, and the Canadian Experience Class. The system was first launched on January 1, 2015.
Eligible candidates may submit a profile into the Express Entry pool, where they are ranked according to the CRS. The government of Canada selects the top-ranked candidates on a priority basis when it performs one of its frequent draws from the pool. Candidates who are issued an ITA for permanent residence then have 60 days to submit a complete e-application, from which point the government of Canada aims to process the application within six months.
Saskatchewan province of Canada updates its Immigrant Nominee Program in May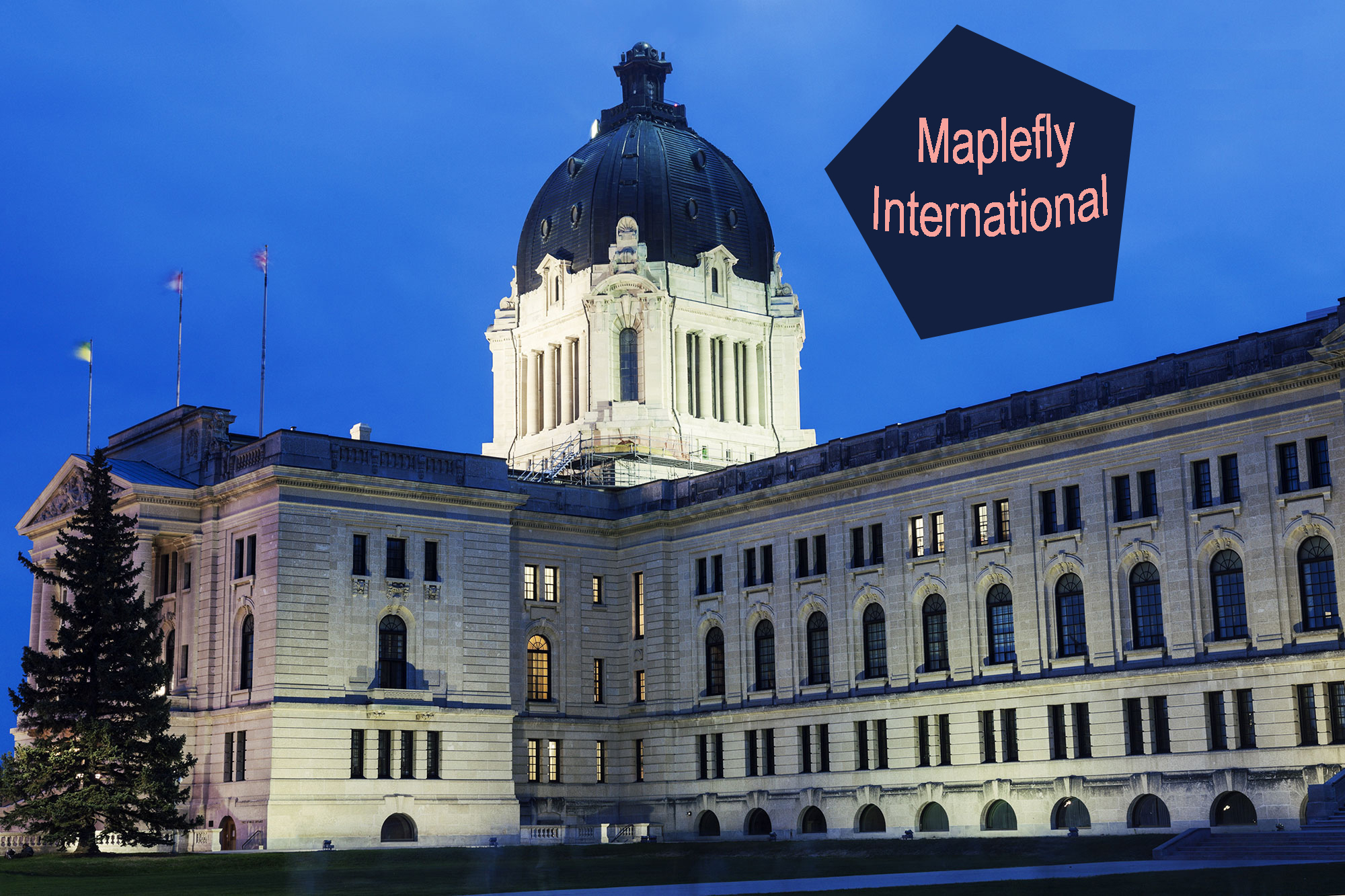 The province of Saskatchewan in Canada has updated the International Skilled Worker segment under its Saskatchewan Immigrant Nominee Program (SINP) for the month of May.
The SINP is a Provincial Nominee Program of Saskatchewan This program provides potential immigrants, who have the necessary skills and experience that the province needs, eligibility to get a Saskatchewan Provincial Nomination Certificate, letting these foreigners apply for permanent residence in Canada.
Here are the following updates:
The sub-category, the International Skilled Worker – Saskatchewan Express Entry, has now been reopened to receive 500 applications more. This sub-category is meant for skilled workers having experience in professions that are in demand in Saskatchewan. These skilled workers should be already enrolled in the federal Express Entry Pool. Since this is an enhanced immigration branch, a successful selection will give the applicants 600 points under the CRS (Comprehensive Ranking System) and also an ITA (Invitation to Apply) for a draw that would be held later on from the Express Entry pool. This course was opened four times in 2015 and once in January 2016. Application intake for this sub-category gets filled in within few days.
The sub-category of the International Skilled Worker – Employment Offer, which is still accepting applications, is meant for skilled personnel having a job offer in the skilled category from an employer in Saskatchewan.
The sub-category of the International Skilled Worker – Occupations In-Demand has already received the maximum number of applications that can be accepted this year. This sub-category is meant for highly skilled workers who have experience in professions that are in demand in Saskatchewan, but do not yet have a job offer there.